The centre & build

The new Acute Mental Health and Addictions facility will be an integral part of a mental health and addictions system that is redesigned as a community-oriented service delivery model. Inpatient services will become more recovery focused, creating a therapeutic environment that enables a seamless transition to and from community-based services.
The guiding principles of the design include:
reducing stigma;
client-centred care
recovery focused philosophy
access to quality care; and
community and family integration.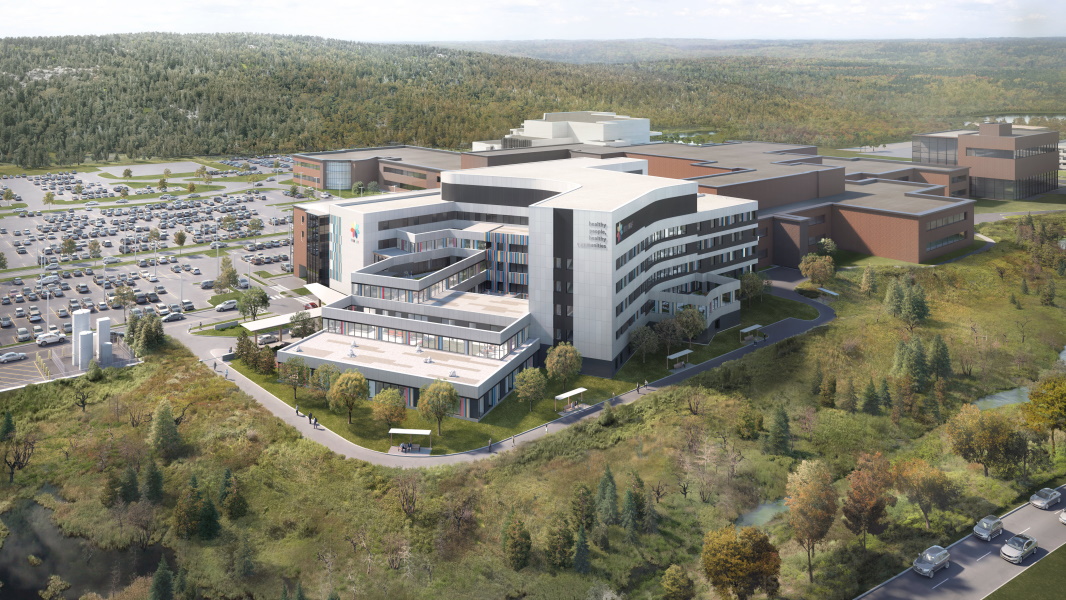 The facility will be integrated into the existing Health Sciences Centre and will take in views of Pippy Park. Each unit will have access to an outdoor terrace space and both inpatient and outpatient areas incorporate ample daylight and outdoor views.
The state of the art facility will offer 102 beds, including:
a forensic unit;
two adult acute units;
a geriatric unit;
a short stay unit;
an eating disorder inpatient program; and
an emergency department that is co-located with the general adult emergency department at the Health Sciences Centre. 
Inpatient amenities will include a therapeutic mall with services such as:
physiotherapy;
a village square;
a fitness studio;
an art therapy program; and
a horticultural suite.
Everything about the new facility – the natural light, outdoor terraces, green spaces, artwork, color palette and furniture – is selected to create a holistic and welcoming environment conducive to recovery.
The design team has worked closely with staff, physicians, and the client and family advisory committee to ensure the guiding principles are being met.